History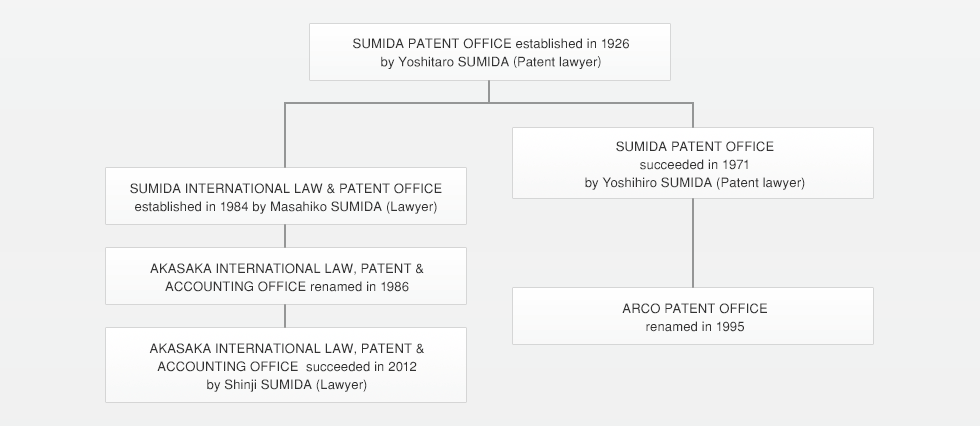 Message from Managing Partner on Firm's General Policies
In an era of rapid external changes, we think it is essential to place people as our top value and priority in how serve our clients and manage staffs. We believe that being people-orientated contributes to the growth of our firm and focuses us in delivering the highest quality of legal and accounting services to our clients.
As a firm, we have the two following advantages:
Firstly is our ability to handle multilingual affairs. Since the opening of our firm in 1984, we've overcome language barriers to provide international legal services by collaborating with foreign experts versed in common law and French jurisdictions.
Secondly, it is our ability to deliver all-rounded services. At present, it is necessary for clients to base their choice of lawyer not solely on price comparison, but on the quality of its services. Our firm is dedicated to providing total services to obtain client satisfaction by treating each case from a broad perspective, not just from a narrow legal perspective.
Based on these policies, we envisage longevity in our firm's business for 100, or even 200 years . If we can be of any assistance to you, please feel free to contact us. We will ensure that you are satisfied with our services.
Shinji Sumida
Managing Partner
Message from Partner on Common Issues for Individuals
A person can insidiously get into international legal trouble. As international society is immature with regards to legal procedures, even if we obtain a court ruling in Japan, it is sometimes not enforceable in foreign countries—and vice versa. That's why, especially in the case of international marriages, many people feel as if they experienced two marriages and two divorces, along with the extra legal problems associated with that. The same goes for succession.
If your child is married to someone of a different nationality, you might purchase real estate in a foreign country with the object of creating wealth for your child's future. In such cases, legal problems might arise, such as disputes with neighbours or third parties, or even situations in which the persons or companies managing your property take possession of your real estate.
Also, if the land that has been your family's for generations is inherited by one of your non-Japanese relatives, this sole fact could prevent you from selling or impignorating it. Even with regards to bank accounts, which are normally considered to be high liquidity assets similar to cash, can never be refunded without any official documents. Therefore it is impossible to get a refund without the involvement of international lawyers.
As a result of dealing with many kinds of cases in several languages, we are able to provide legal services in a broad range of fields to individuals as their home lawyer.
Masahiko SUMIDA
Partner
Office Overview
Name

Akasaka International Law, Patent & Accounting Office.

Location

5F NISHIKAN HONTEN BLDG 1-10, KYOBASHI 1-CHOME CHUO-KU, TOKYO 104-0031, JAPAN

Contact information

Phone(international): (81) 3 3548 2702

Managing Partner

Shinji Sumida

Practices

International commercial transactions, Corporate law, Litigation and Arbitration, Industrial and Intellectual property rights, Contract law, Real estate, Immigration law, Bankruptcy law, Financial management services, Real estate transaction agreements, Continuous transaction agreements, Risk-avoidance agreements, Wills, Voluntary guardianship, Consent on divorce
Websites mentioning our law firm
・Government of Canada:List of French speaking lawyers in Japan
・Association des Français du Japon:Avocats et Notaires
Mutual Office Sharing Program
AILAW is implementing a friendly office space sharing program that seeks to help travelling attorneys and business people during their time in Tokyo. In exchange, we hope the same be extended to our members if our members travel to the participators' cities.
What we offer:
・Office space (partitioned) in central Tokyo for private use and meetings
・Wi-fi internet
・Small office kitchen with basic amenities
What we require:
・If this is your first contact, a self-introduction about your business
・Agreeing to some terms and conditions such as confidentiality and reciprocity of the initiative
・Prior booking informing us of date, time, number of people and purpose of use
We hope to exchange information with fellow professionals and foster international collaborations.
Please feel free to contact us to learn more about participating in this program.

Akasaka International Law, Patent & Accounting Office introduced a mail delivery system in consideration of security, we strictly manage the personal information of customers.