New WeChat Options for Clients
Mar 15, 2018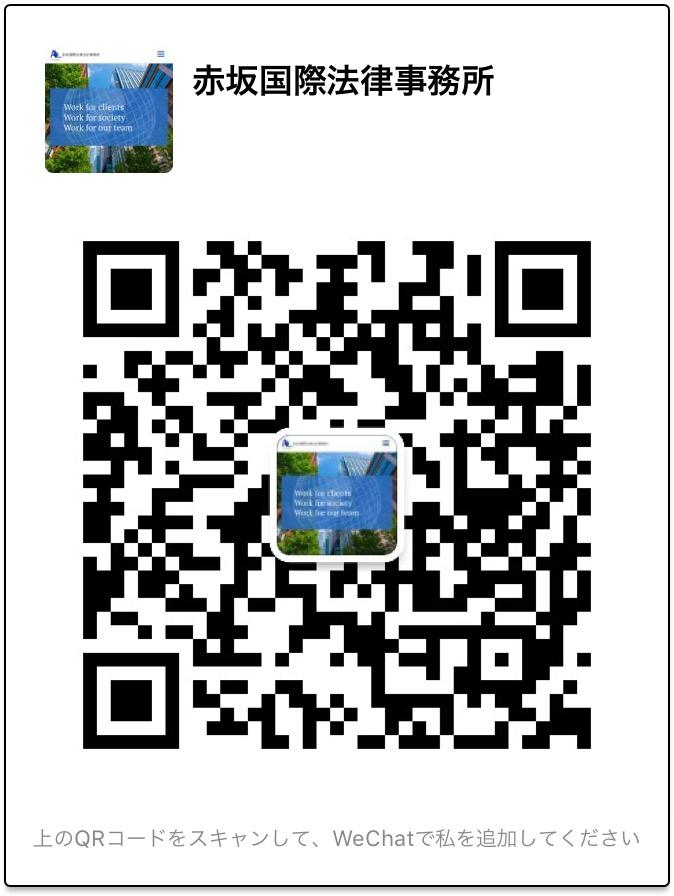 AILAW is pleased to announce that our firm supports WeChat for payment and communication. We welcome Chinese-speaking inquirers interested in Japanese investments to contact us through WeChat via the QR code.
如果您有任何有關投資日本的問題, 歡迎使用WeChat與我們聯絡。
如果您有任何有关投资日本的问题,欢迎使用WeChat与我们联络。
You are welcome to contact us via the Contact Form to discuss and for more information.