List of French Legal Tech Startups
May 29, 2017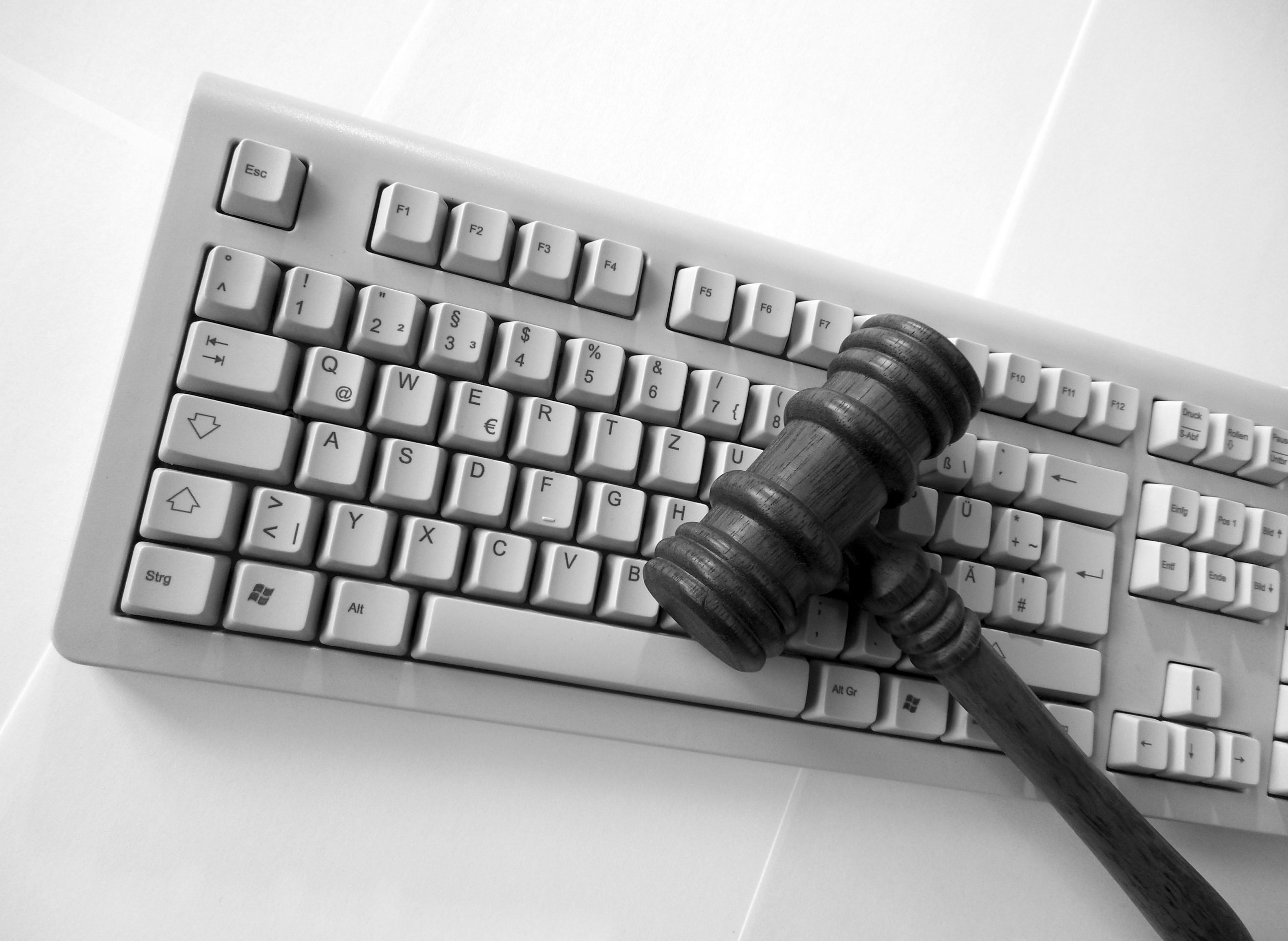 In our research into the development of legal tech startups in France, we have compiled a list summarising their services.
We expect more growth in this industry over time and recommend interested readers to visit http://www.village-justice.com/ for more updated information.
Name

Comments on Service

Action civile

www.actioncivile.com

Gathers plaintiffs against a company.

First website of class action (action collective) in order to defend the consumers.

Actoowin

www.actoowin.com

Supports the plaintiff by being a financing partner to legal actions.

Airhelp

www.airhelp.com/en/

Provides help to air passengers in obtaining compensation in case of late flight, cancel or overbooked flight.

Alinéa by Luxia

http://alineabyluxia.fr

Subscription service that has free consultation and database of juridical documents (French and European law). Paid features include things like documents comparison, reduction of notes and online storage.

After Litigation

www.alterlitigation.com/fr/

Ligation funding to promote acces to justice

Able to provide financing solution in France and Europe, and takes a commission when a successful verdict is achieved.

Applidroit

Free smartophone application for law students.

Avocreator

http://avocreator.com

Provides client management and document automation for legal professionals to increase productivity.

Ça crée Pour Moi

www.cacreepourmoi.fr

Streamlining of the company incorporation process and management. The platform is manged by legal professionnals.

Bettr

www.bettr.com

Provides service to manage the creation of companies and management.

This plateform is created by entrepreneurs.

Captain Contrat

www.captaincontrat.com

Legal drafting for legal professionals.

Automatic legal documents at a highly competitive price.

Case Law Analytics

Provides a forecast model of case laws. Algorythm analysing multiple case law in order to predict the possible judgement of a case.

Ctizencase

Crowdfunding website for environment, health, social rights, animal rights legal and other social legal actions. Citizencase gives associations the possibility to take legal actions.

Clause Combat

www.clausecombat.com

Resititution assistance for commercial and industrial rents.

Cma-Justice

www.cma-justice.fr

Allows professionals to create their online consultancy at low price.

Contract Factory

www.contract-factory.com

Creation of legal documents online.

Documents created by lawyer

Demander Justice

www.demanderjustice.com

Public service helping the litigant to choose the appropriate court of justice.

Helps also the ligitant in the process of legal action.

Doctrine

www.doctrine.fr

Search engine for case law.

DomainLegal

http://domaine-legal.com

Provides a lawyer online at a lower price than face-to-face consultation.

eJust

www.ejust.fr

An arbitration platform which is available in 149 countries.

Fast Arbitre

www.fast-arbitre.com

Online arbitration platform for entrepreneurs.

The out-of-court phase is free, the arbitration phase is monetized.

Flightright

www.flightright.fr

Fligh indemnisation platform.

The startup take a commission of 25% when sucessful.

Foxnot

www.foxnot.com

Faciliting the relation between a notary and his client.

A mutual plateform for communication and sharing of all legal documents

I love Tax

http://ilovetax.fr

Simulator of taxes allowing the company to choose the best company structure.

Inform the entrepreneur about fiscality of their company and their rights.

Indemniflight

www.indemniflight.com

Defending rights of air passenger

Similar to others on this list.

Juridique Club

https://juridiqueclub.fr/

Plateform to facilitate relation between lawyers and companies.

Helps for matters like tender process.

Juriscloud

Plateform B2B for lawyer and accountants for company's formalities.

Company incorporation and linking the different actors involved.

Justice Express

http://www.justice-express.com/

Online litigation management for small cases.

The platform facilitates all the formalities and the process of the litigation.

KeeeX

Offers solutions for securing, changing, sharing and signing of any kinds of document.

Uses blockain technology.

Lawcost

https://www.lawcost.fr/

Online company incorporation. The platform also allows to accomplish every formality regarding the creation of a company

Lawcracy

https://www.lawcracy.com/

Lawyer directory that contains fees and reviews from clients. Aims to create a lawyer network

Le Droit Pour Moi

Practical legal information and database for every day legal formalities.

LeBonBail

https://www.lebonbail.fr/

Creation of lease agreement online and also provides a follow up.

LegalLife

https://www.legalife.fr/

Provides automated legal documents.

The plateform caters for both private individuals and also professionnals.

LegalPlace

https://www.legalplace.fr/

Creation of legal documents online. Large variety of documents.

Legalstart

https://www.legalstart.fr/

Creation of legal documents online. Lawyer are also available on the website

LegalUP

https://www.legalup.net/fr/

Matching and client management service for legal professionals.

Legalvision

www.legalvision.fr

Online company incorporation. An option allows the client to speak to a lawyer via the plateform.

Litige

https://www.litige.fr/

Free website for out of court settlements.

The website provides also juridical information for general public.

Loyers impayés

www.loyers-impayes.net/

Online assignment in case of unpaid rent

The website also provides access to a lawyer.

Lum Law

https://www.lum-law.fr/

Lawyers network platform

100% laywers platform that is creat to share experience between laywers on legal and non-legal matters.

Ma fiscalité

http://www.mafiscalite.com/

Online tax managementment and also a simulator of taxes and document support.

Made in Law

http://www.madeinlaw.com/

Online company incorporation and other procedures. Users receive alerts and updates related to the creation of their company.

Mediaconf

www.mediaconf.fr

Online mediation and mediator contact.

Meilleurs Honoraires

www.meilleurshonoraires.com

Platform to select a lawyer.

It is free for lawyer, and the client can select their lawyer following a tender process.

Mes droits, mon avocat

www.mesdroitsmonavocat.fr

Platform to select a lawyer.

Can recommend spcialists after issue analysis.

Mesheuressup

www.mesheuressup.fr/

Application that calculates overtime hours based on current legislations.

Usable on smartphone but only an application that measures work hours

Misterfox

www.misterfox.co

Free platform to get compensation in the event of delays from Amazon.

Mon code Juridique

https://www.mcj.fr/

Legislation and jurisprudence online.

They are some chargeable services like highlighting and annotation, juridical ressources, and folder creation.

My PACS

http://www.mypacs.fr/

Allows people to conclue a PACS online.

Fees are much lower than the market rate.

My Notary

also marketplace.prestanotaire.com/

Creation of real estate contract and sales process management online.

The platform provides an algorythm that uses all the information available to create a contract model suitable to the user.

Nubu

https://www.nubu.fr/

Online communication between advisor and user. The startup allows corporation to contact directly accountant and laywer via the platform.

Open Flow legal

www.openflow.legal

First marketplace of juridical documents.

The user can buy and sell juridical document online.

OuiLaw

Online contrat generator

Juridical documents can be signed electronically on the website.

Porter plainte

www.porter-plainte.fr/

Provides a service to file complaints online

The platform sends the complaints directly to the police department.

Predictice

Platform for legal research and analysis.

The algorythm calculate the probability of resolution of the litigation, the amount of compensation and others.

Pytum

https://pytum.com/

Juridical crowdfunding platform.

Connect the plaintiff, the lawyer and the investor in order to finance the cost of the lawyer and litigation.

RetardVol

Compensation in case of delay or flight cancelation.

SaisiPrud'hommes

www.saisirprudhommes.com

Website of the group Demanderjustice that specializes in labor matters.

Online platform that helps initiate a law suit for the Prud'homme court.

Share your knowledge

http://www.share-your-knowledge.com/

Network dedicated to law experts.

The platform is a network between law experts that allows them to exchange information and advice in real time.

SoftLaw

http://www.softlaw.digital/

Software for text mining of juridical documents.

Caters law experts, the software is supposed to facilitate the analyze of juridical document using AI.

Solulaw

https://www.solulaw.com/

Matching service.

Free research website that gives response to juridical problem and allows contact to a lawyer.

Statutentreprise

www.statutentreprise.com

Online company incorporation with free features.

Supra Legem

http://www.supralegem.fr/

Statistics, search and analysis of administrative courts decisions.

Focus on administrative decision, using an algorythm, analyze the different court decisions.

Testamento

https://testamento.fr/fr/

Numerical platform that provides service to write holographic will.

The service is only focused on holographic will (testament dit olographe).

Transmitio

www.transmitio.com

Protects company's passwords, secured document sharing.

TribunApp

http://www.tribunapp.com/

Application to assist individuls to find lawyers in their areas. Marketing for lawyers and legal professionals.

Tyr-Legal

http://www.tyr-legal.fr/

Predictive and analyze concerning social law and work dismissals.

Analayze dimissal process and the court decisions.

Vos courriers juridiques

www.vos-courriers-juridiques.com/

Platform dedicated to public actors to povide juridical acts.

The platform provides different model of administrative documents and other law related documents.

VosLitiges

https://www.voslitiges.com/

Short consultation and dispute resolution of everyday matters online. Can refer matter to appropriate court when unresolved.

Weclaim

https://www.weclaim.com/

Provides consumers with the possibility to engage a collective action.

Everything is financed by Weclaim, and the consumers shall pay 25% of the compensation in case of a winning case.

WeJustice

http://www.wejustice.com/

Crowdfunding platform.

Only collective action are finance by the platform.

Wonder legal

https://www.wonder.legal/fr/

Online drafting of juridical document. Templates provided by lawyer that are monetized online.

Yousign

https://yousign.fr/

Solution to obtain electronic signature online.

Monetizes every electronic signature made via the website.

Youstice

http://www.youstice.com/fr

Multilingual platform for dispute resolution between merchants and customers, specializes in e-commerce.

Olawgram

www.olawgram.fr

Online tool that analyze legal documents.

Using artificial intelligence, this online tool tries to find the important clause of any legal document.

Wity

https://wity.fr/

Dedicated to entrepreneur in order to manage their company online through a subscription system.
See our Blog for more posts.
You are welcome to contact us via the Contact Form to discuss and for more information.