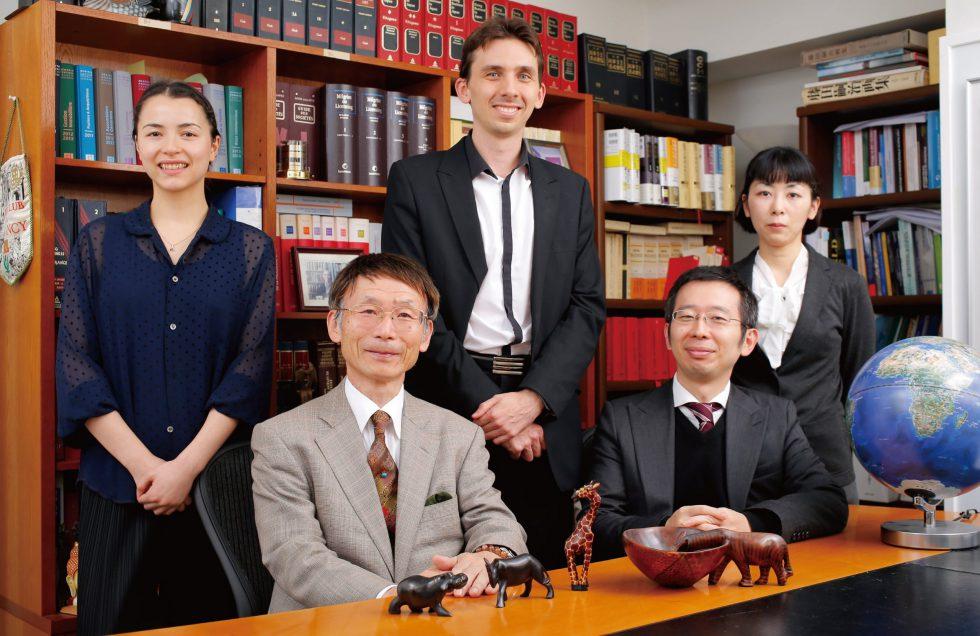 Akasaka International Law, Patent & Accounting Office (AILAW) is an international law firm in Tokyo engaged in both domestic and global corporate matters. In recent years, our boutique law firm has had a strong focus on corporate and venture-related work and developing an extensive network expanding into France, Israel and African countries. Our purpose is to create a secure business eco-system and legal infrastructure that enables people with innovative mindsets to pursue their purpose of changing the world. We envisage a future where professionals are not limited by traditional stereotypes but solve problems of modern society in an innovative structure that combines law, marketing, and technology.
World Coverage
Japanese・English・French・Chinese speaking countries
Europe (French & English)
Africa (French & English)
North & Latin America (English)
Middle East (English & French)
Oceania (English)
Asia (English, Chinese & Japanese)
Practice Areas
For many years, our practice has centered on various corporate legal affairs. Contract drafting, due diligence (Japan and overseas) and labor disputes are just some examples of our work. Concerning IP cases, we work together with governments, rights organizations and other stakeholders in resolving dispute cases, trademark applications and the management of world famous painters' works.
Alternative strategies
Our alternative strategies include:
Open innovation both domestic and abroad
Public affairs (helping with law-making)
Shadow agent (help you negotiate without the other party's awareness)
Pre-negotiation support
Crisis management
Helping new business
Our compensation
We want to create an environment where you can focus on your business with peace of mind upon concluding a retainer with us.
For more information, please refer to the fee schedule page.
Main customers
Our international law firm has dealt with the following clients:
Listed companies
Financial institutes
Governmental departments
SMEs
Universities
Startups in Japan and overseas.
Professionals such as lawyers and patent attorneys also consult us.
We also support artists such as famous painters.
Websites mentioning our law firm
Contact us
Please send us a message through our Contact Form.